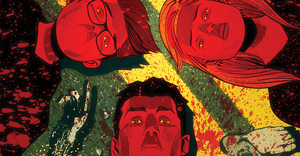 via WorldScreen: Australia's SBS has optioned AfterShock Comics' The Normals graphic novel by Adam Glass for a TV adaptation. The Normals centers around one man who finds out his perfect life and family may be an illusion, leading him on a crusade to save what he believes is real. The adaptation is being produced by Werner Films and distributed by Rive Gauche Television. Werner Films' Joanna Werner and Stuart Menzies are executive producing alongside Glass and AfterShock's Jon Kramer, Carrie Stein and Lee Kramer. "Think about your 'life' for a moment–the people you've known, the ones you've loved and all the stuff...
---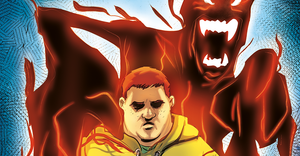 via AIPT: The Free Comic Book Day details keep coming today, as Titan Comics has detailed their Conan the Barbarian plans, and now AfterShock Comics has outlined what they'll have on offer. Kicking things off, AfterShock was named a Gold Sponsor by Diamond Comic Distributors. Their selection this year will be devoted to their Seismic Press young adult graphic novel imprint. Titled Seismic Stories, the 32-page comic will feature all-original content with content from the upcoming The Darkness We Brought Back and Animosity. Free Comic Book Day will take place on May 6, 2023. So what's the Prelude to the Darkness We Brought Back story about? "Prelude to...
---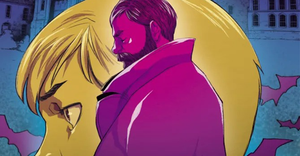 via The Beat: Dracula's creator is about to encounter his own creatures of the night. AfterShock Comics has announced Bram Stoker, Monster Hunter, a new series that follows the horror author's supernatural adventures. The series comes from the creative team of writers Olivia Cuartero-Briggs & Adam Glass, artist Emilio Pilliu, and letterer Sal Cipriano. The series will sport covers by Pilliu, with the first issue also featuring an incentive variant cover by Pat Olliffe. Here's how AfterShock describes the forthcoming series: Through memories spurred by Oscar Wilde's 1895 gross indecency trial, a young and troubled Bram Stoker discovers there's a secret hiding in his new workplace of...
---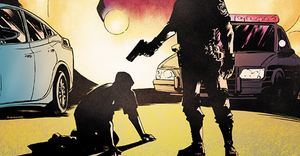 via Multiversity Comics: AfterShock Comics have announced "Bulls of Beacon Hill," a searing crime thriller from writer Steve Orlando, artist Andy MacDonald, colorist Lorenzo Scaramella, and letterer Carlos M. Mangual. The comic follows Doctor Christopher Boldt, a surgeon running for Boston City Council. Unbeknown to the wider public, his father, Orin Paige, is one of Boston's most notorious gangsters. Until now, Paige had been happy "to deny any connection to his queer son, who he sees as a liability in the mob world. Now, Chris's political aspirations have put father and son on a collision course. A collision course bathed...
---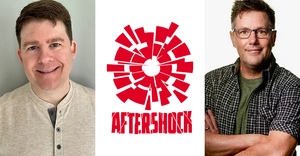 via PopVerse: Time to rearrange your publishing staff scorecard, everyone! Following the departure of Mike Marts from AfterShock Comics — where he served as editor-in-chief as well as co-founder — to join Florida-based indie publisher Mad Cave Studios, AfterShock has announced two new additions to the company: former DC senior story editor Brian Cunningham, and IDW publishing veteran Chris Ryan. Cunningham, who worked on titles including Superman, Justice League, Batman: Earth One, and the critically acclaimed Superman's Pal Jimmy Olsen at DC, will step into the role of editor-in-chief at the company moving forward. In a statement provided by the publisher, he said,...