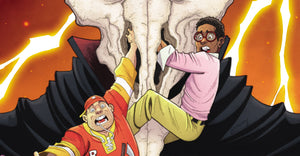 via The Beat: AfterShock Comics has announced The Last Ride of Pillar & Pryde, a new adventure road trip series set to debut in November. The series comes from writer John Lees, artist Joe Mulvey, colorist Doug Garbark, and letterer Shawn Lee. The debut issue will arrive with a main cover by Mulvey and a variant cover by Alex Cormack. Here's how AfterShock describes The Last Ride of Pillar & Pryde: When Ben Pillar and Eli Pryde were kids, they did something incredible. They saved a young girl's life and stopped a madman. They were heroes. But that was a long time ago. Now, with their career as young...
---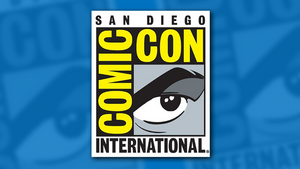 via AIPT: AfterShock Comics has released their booth signing schedule for their first-ever booth at San Diego Comic-Con. You can find them at Booth #2715. AfterShock will offer exclusive variants at their booth as well as a "Buy 2/Get 1 Free" offer on the purchase of Aftershock and Seismic Press trade paperbacks or hardcover editions. "With San Diego Comic-Con back in person and in full force, AfterShock couldn't be more excited to gather again with friends and fans at the most special pop culture event of the year," said Mike Marts, AfterShock's Editor-in-Chief.  "To add to the excitement surrounding this...
---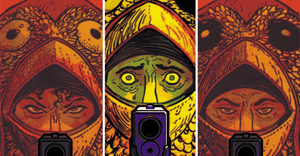 via Multiversity: AfterShock Comics have announced a second volume of the comedy thriller "Chicken Devil," titled, "Chicken Devils." Writer Brian Buccellato and letterer Hassan Otsmane-Elhaou will return, while artist/colorist Mattia Monaco ("Knock 'Em Dead") will take over from Hayden Sherman (who continues to provide main covers for the series.) The comic will continue the adventures of fast food chain owner-turned-vigilante Mitchell Moss, who's now working with Detectives Conway and Taylor after his war on the Russian mafia went south last time. "See Mitchell Moss thrust in the middle of a new gang war!," teases the synopsis. "Watch Mitch battle his...
---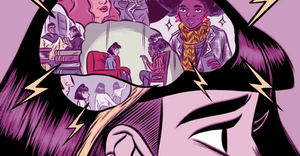 via AIPT: 'Side Effects' is a personal story about mental health and what it takes to find yourself again. Hannah doesn't want to be a hero. She just wants to be well. Hannah's dealing with a lot in her first year of college and to make matters worse, she's also battling her own brain, in the form of anxiety and depression. Fortunately, her therapist has put her on some meds to help, but those meds cause some unintended side effects, like sleepless nights, pounding headaches… …or, in Hannah's case, superpowers. Now, on top of juggling tests and dates, Hannah has...
---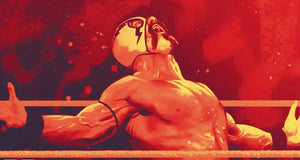 via The Beat The upcoming ONE SHOCK from Aftershock will be written by Chris Condon and illustrated by Francesco Biagini. Are you a fan of hard case crime on the streets? Then get ready for hard case crime in the ring! In the upcoming Aftershock "One Shock," Hell is a Squared Circle by writer Chris Condon, artist Francesco Biagini, colorist Mark Englert, letterer Dave Sharpe, and with a main cover by Jacob Phillips and an incentive cover by Francesco Francavilla, Ted "The Irish Mooska" Walsh is a wrestling heel who is trying to escape his past… but with blood on his boxing gloves, can he really hope to escape...