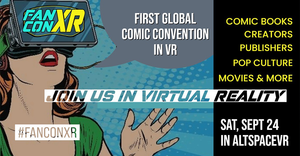 AfterShock Comics is excited to participate in FanConXR, the first global comic convention in virtual reality! A unique celebration of the strong connection comics fans feel toward the stories that move them – and the writers, artists and publishers who create and share those stories – FanConXR is scheduled for this Saturday, September 24th and will be hosted on Microsoft's family-friendly virtual reality platform, AltspaceVR. For all the details on this FREE EVENT, click here. Then plan to join us at 3pm eastern / noon pacific for the AfterShock Creators Panel, featuring Garth Ennis (JIMMY'S LITTLE BASTARDS), Brian Buccellato (CHICKEN DEVIL) and Brian Hawkins (THE VINEYARD), moderated by RuthAnn Thompson! PLUS: Use the code FANCONXR at AfterShockComics.com to receive 10%...
---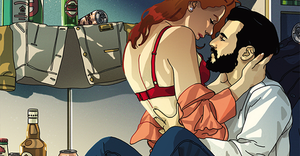 Via The Beat: AfterShock Comics is expanding its series of 'One-Shock' done-in-one specials this December. The publisher has announced All Night & Every Day, a new one-shot from writer Ray Fawkes, artist Andrea Frittella, colorist Sara Colella, and letterer Matt Krotzer. Here's how AfterShock describes All Night & Every Day: It's time to party! While celebrating is the last thing grief-stricken introvert Michaela wants to do, her friends drag her out for the night and end up trapping her in a hellish curse: a party that never ends, with no way to escape…not even by dying!   Now she must navigate the labyrinth of the legendary Banquet Hideous all...
---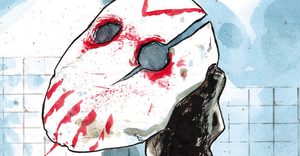 via Multiversity Comics: AfterShock Comics have announced a third volume of writer Elliott Kalan and artist Andrea Mutti's hit horror satire, "Maniac of New York: Don't Call It a Comeback." The latest installment sees New York celebrating the demise of serial killer Maniac Harry, with Maniac Task Force Director Gina Greene now disappeared to parts unknown. Zelda Pettibone, the NYPD detective who helped her take him down, is struggling to resume her life, when a copycat emerges, attacking locals in Central Park. Kalan says, "The first thing readers will discover in 'Vol. 3: Don't Call It a Comeback,' is how...
---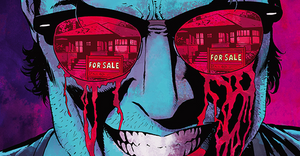 via AIPT: 'A Foulness in the Walls' is a story of loss, rot and hunger.  A Horror Prestige Format One-Shock from the mind of Cullen Bunn! After a tragic loss, George hopes to rebuild his life. He moves to a new house. He gets a new job. He starts dating the girl of his dreams. Sometimes, though, guilt can be as malevolent as an evil spirit. Sometimes, ghosts follow you. Something is rotting in the walls of George's new house. Something hungry. Written by Cullen Bunn (DARK ARK, UNHOLY GRAIL, Basilisk, Bone Parish) and illustrated by Rodrigo Zayas (Cyber Force: Rebirth),...
---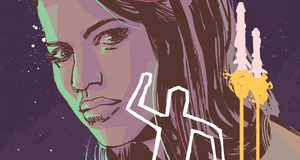 via AIPT: Mars. Fifty years from now, humanity's first Martian colony is no longer self-sustaining. Under the thumb of its corporate mining overlords, the surviving colonists slave away just to pay for resupply rockets from Earth, will little or no hope of returning home. One woman has kept a fragile peace: the U.N.'s first and only interplanetary marshal.  A lawwoman escaping a violent past on Earth, she prides herself on never having fired a shot on Mars. But when she's tasked with solving the murder of the colony's most hated man, her investigation threatens to tear the red planet apart. Written by Mark...