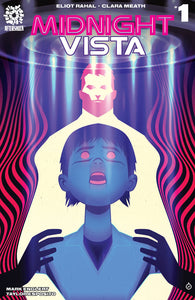 Midnight Vista #01
Regular price
$3.99
$0.00
Unit price
per
Oliver Flores and his stepfather, Nomar Perez, were turning right onto Midnight Vista Road when they were both abducted by aliens.
To Oliver's mother, they were both just missing. To the police, they were declared legally dead. And to everyone else growing up in Albuquerque, Oliver Flores was the "Milk Carton Kid." His life was the cautionary tale of an eight-year-old who was kidnapped and killed by his stepdad while out for some ice cream.
But now — years later — a fully grown adult Oliver walks back into town. He has been returned…and he remembers everything.
---