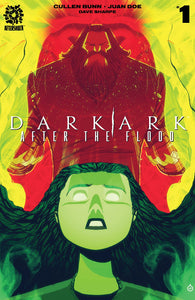 Dark Ark: After the Flood #01
Regular price
$3.99
$0.00
Unit price
per
THE EPIC SERIES RETURNS!
Two arks were built to survive the Flood. One was filled with the creatures of the natural world. The other was populated by…everything else.
Now that the denizens of the DARK ARK have beaten Noah's Ark to land, a new societal order must be created – one based on the rule of monsters. Khalee, a new sorceress, ventures to maintain order amidst the chaos, but her otherworldly masters have a different task in mind. She must devise a way to bring Noah's Ark to the monsters…because the beasts must feed.
---