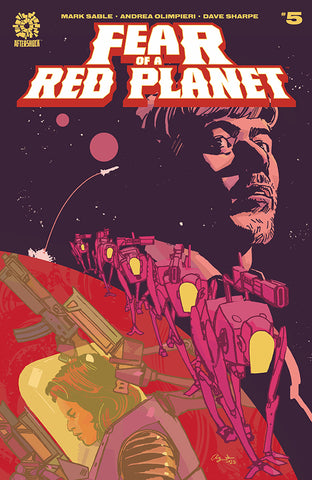 Release: 2023-10-11
Order Code: AUG231003
The startling conclusion to the hit near-future, sci-fi Western!

Mars, 2075. U.N. Marshal Carolina Law has just solved the first murder on the planet. But she's also uncovered a deep-seeded clandestine conspiracy that may doom Mars' first colony to be its last!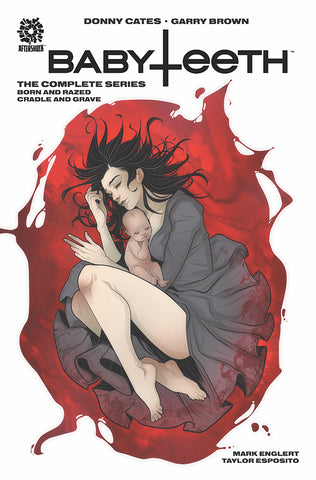 Release: 2023-10-25
Order Code: AUG221078
The complete BABYTEETH saga brought together in one outstanding hardcover omnibus edition!

Having a baby when you're sixteen can be tough. For Sadie Ritter...it'll be HELL!

Sadie Ritter is sixteen years old, nine months pregnant and scared out of her sweet nerdy mind. Having a baby that young is tough, but with the support of her loving family behind her, everything should be okay. OH YEAH, and also her baby is the antichrist and it's going to break open the barriers between the earthly and demonic planes and unleash eternal suffering to all of humankind. Other than that, though...should be fine.

Written by Donny Cates (Redneck, Venom, Thanos and the break-out hit God Country) and illustrated by Garry Brown (THE REVISIONIST, Black Road, Daredevil), this is the entire smash hit 20-issue series collected for the first time in a brilliant 456-page hardcover edition!
In Comic Shops October 25, 2023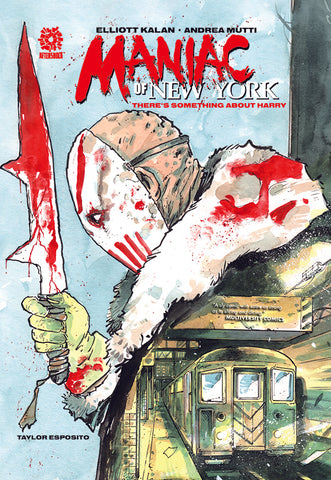 Release: 2023-10-25
Order Code: SEP228487
The eagerly anticipated hardcover collection of the complete, compelling saga of New York's own Maniac Harry!

Four years ago, a masked slasher began stalking the streets of New York City.

Maniac Harry is inhuman, unkillable and unstoppable. Which is why the authorities' solution has been to ignore him, and let New Yorkers adapt to a world where death can strike at any moment. When Maniac Harry starts killing his way through the subway system, trauma-haunted political aide Gina Greene and disgraced NYPD detective Zelda Pettibone become determined to go rogue and destroy him. But how can they fight a monster when they can't fight City Hall?

From Emmy Award-winning writer Elliott Kalan (The Daily Show, MST3K, Spider-Man & The X-Men) and artist Andrea Mutti (Port of Earth, Hellblazer, BUNNY MASK) comes the horrifying story of what happens when terror becomes the new normal. A frightening, thought-provoking, sometimes funny, always timely tale of murder, obsession and urban living.

This hardcover collection contains MANIAC OF NEW YORK: THE DEATH TRAIN issues #1-5 and MANIAC OF NEW YORK: THE BRONX IS BURNING issues #1-4.
At Comic Shops October 25, 2023