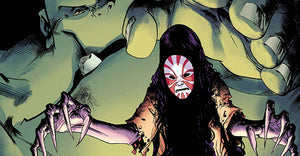 THE NEWEST AFTERSHOCK COMICS TITLE CROAK TAKES WEAPONIZED NIGHTMARES AND MIXES THEM WITH MONSTERS AND MODERN DATING TO SAVE THE WORLD. An upcoming AfterShock Comics book titled Croak promises to mix weaponized nightmares with monsters and modern dating. Croak is from the creative team of writer Paul Tobin, artist Andy MacDonald, colorist DJ Chavis and letterer Taylor Esposito, with covers by MacDonald and Chavis and an incentive cover by James Harren. AfterShock describes the title as "a unique story of one woman's quest to save the world, if only she could learn the difference between love and monsters." "Croak is about finding monsters and true love,...
---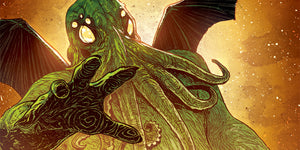 THE HORRIFYING EVENTS IN THE MISKATONIC VALLEY HAVE TORN APART RETIRED DETECTIVE TOM MALONE AND EX-FBI AGENT MIRANDA KELLER. AIPT Comics AfterShock Comics has a new prestige-format graphic novel on the way from Mark Sable and Giorgio Pontrelli called Miskatonic. Below you'll find solicit info, preview art, and thoughts on the series from Sable. Out November 17th, it's the follow-up to a series we rather liked at AIPT. The hit series returns as a prestige-format One Shock! The horrifying events in the Miskatonic Valley have torn apart retired detective Tom Malone and ex-FBI agent Miranda Keller. Miranda tries to escape a...
---
AfterShock Comics have announced "The Heathens," a new supernatural series from writers Cullen Bunn and Heath Amodio, with art by Sami Kivelä ("Undone by Blood," "Abbott"), colors by Jason Wordie, and lettering by Simon Bowland. The comic will see some of history's most evil souls escaping Hell, and the pirate queen Ching Shih being ordered to hunt them down and retrieve them. Her team, the Heathens, will consist of fellow historical criminals Lucky Luciano, Bumpy Johnson, Sofia the Golden Hand, and Billy the Kid. Bunn said in the press release, "Anyone who is familiar with me as a creator knows I love historical figures and time...