JACKPOT!
Writer: Ray Fawkes
Artists: Marco Failla & Georges Duarte
Colorist: Stefani Rennee
Letterer: Comicraft
Regular Cover Artist: Brian Stelfreeze
Meet the World's Greatest Con Artists on the eve of the greatest scam in human history --ripping off the Gods themselves! The high-stakes, high-octane story of JACKPOT! begins here! Ray Fawkes, acclaimed creator of INTERSECT and writer of GOTHAM BY MIDNIGHT and BATMAN:ETERNAL teams up with Marco Failla (Spider-Man & the X-Men) to bring a new mind bending, genre-busting monthly series from AfterShock!
Rating: 15+
Preview Pages: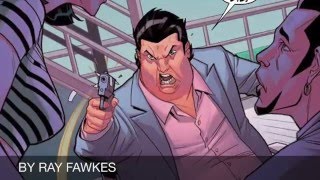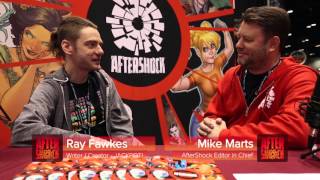 JACKPOT! #1 Brian Stelfreeze cover
JACKPOT! #1 Andrew Robinson 1:10 incentive cover
Diamond Order Code: FEB161046
On Sale: APRIL 2016
JACKPOT! #2 Brian Stelfreeze cover
Diamond Order Code: MAR161020
On Sale: MAY 2016
JACKPOT! #3 Brian Stelfreeze cover
Diamond Order Code: APR161169
On Sale: JULY 2016
JACKPOT! #4 Brian Stelfreeze cover
Diamond Order Code: MAY161033
On Sale: NOVEMBER 2016
JACKPOT! #5 Brian Stelfreeze cover
Diamond Order Code: FEB171099
On Sale: APRIL 2017
JACKPOT! #6 Brian Stelfreeze cover
Diamond Order Code: APR171230
On Sale: JUNE 2017